* * * * IT'S CHRISTMAS * * * *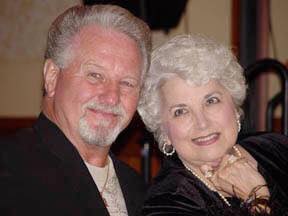 Forward with the parties and festivities and the giving of gifts. Let there be dancing and singing and glorious joy. A Son is born, a Savior has come…
'Oh, tell me His name again, and whisper that sweet refrain, how Christ in his love came down from above, to die on that cross of shame. The story my heart has stirred; 'tis the sweetest I've ever heard. It banishes fear, it brings hope and cheer; so- tell me His name again.' JESUS is the sweetest name I know; and he is just the same as his lovely name; – that's the reason why I love Him so; – OH tell me His name again!'
We encourage our friends at this wonderful birthday celebration of our Lord and Savior, – to keep looking up! "We are seated in the heavenlies;" Christ's mighty power has raised us over all. The only window in Noah's ark was in the top. When the outlook is not good, we just concentrate on looking UP…!
REMEMBER: The only way we get miracles is to need them. Never be depressed when needs are knocking on your door. It means you are getting close to a miracle. I am expecting God to do some things that are beyond our power or knowledge in this coming year, for individuals as well as our beloved Christian nation. Has He ever failed us before? We may keep falling, but He just keeps picking us up. We don't know what tomorrow holds, – but WE KNOW WHO holds tomorrow!
We love and appreciate our friends and partners, and we…
WISH YOU A VERY MERRY CHRISTMAS AND A HAPPY NEW YEAR OF 2021!
Gerald & Thelma ~ (keep this and read it again… let it get into your spirit man)
********************************************************************
The books pictured here, titled THE CROWN OF THORNS and SHOULD I SPEAK IN TONGUES, are being translated into the Urdu language, to be freely distributed to ministers in Pakistan. What a special door of ministry the Lord has opened up in that nation. I have packaged revelation knowledge into 9 books during my 65 years of study, anointing and preaching, and now this ministry will continue through the printed page as a missionary to this hungry nation. I have provided a donate button for you to use in helping me with this effort. What a wonderful way to give to our Lord at His birthday season. This man is willing and capable, and has the desire to translate all of our books and distribute them. I must take advantage of this opportunity; – I NEED SOME FRIENDS TO MAKE A SPECIAL CHRISTMAS DONATION to help me here? This is definitely a God connection!
I know blessings are coming to those who help me with this opportunity.
Your donations will receive a tax deductible receipt. We pray daily for our partners during this pandemic attack on our nation. We freely give..